Greetings from The Honor Empire! Here's what we have for you in our 4th newsletter:
Shroud of the Avatar
Upcoming MMOs

Life is Feudal MMO (next CBT on July 5th)
Chronicles of Elyria
Ashes of Creation

Discord Voice/Chat Server
Star Wars Galaxy of Heroes
Calling all Leaders and Officers
And a Happy 4th to our US players!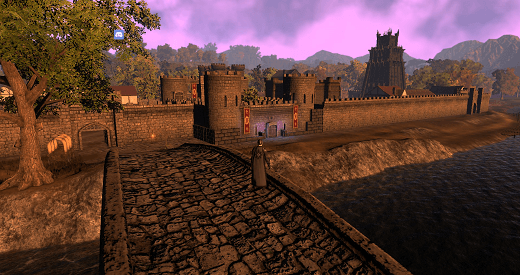 Shroud of the Avatar
From July 3rd to the 26th you can try SoTA for FREE! Steam also has SoTA on sale, 50% off, through July 5th. You can purchase from steam here.

Honor Hold

The Honor Empire is ready to upgrade Honor Hold* to a larger size when POTs go on sale! Release 44 should see rentable rooms and Inns available as well. Balandar will be creating the Honor Inn (name pending) for players who need rooms and do not have their own homes.

Lord Brisith turns another year older!

The creator of the Ultima Series, Richard Garriott, turns a year older! There will be a mini-telethon on July 6th to celebrate. Be sure to donate to Shroud of the Avatar ($5 minimum during the telethon) if you wish to receive the stretch goals.

Current Release

Release 43 just went in on July 29th with host of performance improvements. Most scenes are seeing double the frame rate! The story complete is expected by the end of September (possibly sooner) and all paths will be playable from start to finish. There will be a story-wipe (your quests will be reset) so you can enjoy them in a polished state. The official game launch later this year and there will be no character/item wipes (only story content mentioned above).

If you own SoTA and wish to join us, please contact Borg Stonewall, Balandar or Schneider DragonFang in game, on the forums, or on Discord to coordinate getting your characters into the guild.

Join us in the next evolution of the original Ultima Online development team. Our Guild Town of HONOR HOLD* awaits you....plenty of housing locations reserved for The Honor Empire members.

Read more about Honor Hold or comment here.

*HONOR HOLD is a player owned town that Borg purchased for the guild.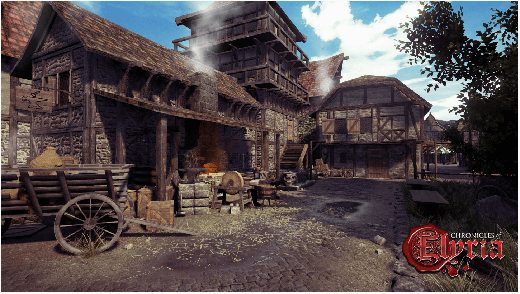 Upcoming MMOs
Life is Feudal MMO

An open massive world pvp, all loot, survival game with housing, hunting, gathering, and a complex crafting system (that crafters will love). The next closed beta test starts July 5th! If you own LiF: YO you can get $10 USD off on the purchase of the MMO packages, just link your steam account with LiF: YO (40% on through July 5th) to their official site. All MMO packages are 22% off up to August 1st. LiF:MMO is Expected to launch this year.

The Honor Empire has a dedicated server for LiF: YO. Find us in Discord if you wish to join us.

Chronicles of Elyria

A highly anticipated and recent kickstarter that is similar to LiF; also a survival game, but 100% more with a political system that involves in-depth land management (Kings, Dukes, Counts, Barons and Mayors), open world pvp, along with full loot, a massive world, aging, marriage, heirs, and death. Mayor Balandar will help lead the charge in this MMO. We will be on NA-E, in the Kingdom of Riftwood. CoE is expected to launch end of 2018 or 2019. However, they will have a MUD (to test backend systems) and the Kingdom/Duchy/County/Settlement selection this year for those that back early.

Please use friend code 1F0736 when signing up to help earn IP for the guild.

Ashes of Creation

A high fantasy game with some interesting concepts. A village might grow into a town depending on the number of players gaining experience in that 'node'. Special triggers can also occur and will be dynamic so every server will be unique. Several members have backed at lower levels during the kickstarter. Check it out. Expected to launch 2019/2020.
Discord Voice/Chat Server
We have our Discord server setup! It's similar to Teamspeak, but has chat channel history (similar to IRC chats) and is far more feature rich. We will continue hosting teamspeak. Click here to join our discord server.
Star Wars Galaxy of Heroes
A number of heroes have stepped up to support the empire "one credit at a time". The Imperial Trade Consortium (our old namesake from SWG) is active in this mobile game. If you would like to join our group, reply to this forum thread with your player ID.
Calling all Leaders and Officers!
If you are a guild leader or officer of any THE guilds, please contact Balandar or submit a ticket to have your permissions reset on the forums, teamspeak, and Discord.
Established on October 11th 1997, The Purple Guardians of Honor (PGoH) became the Protectors of Trinsic, the city of HONOR, within the Catskills shard of Ultima Online by Richard Garriott's OSI team. The membership grew outward across multiple game engines as the MMORPG genre exploded across the internet; establishing itself in Star Wars Galaxies and The Old Republic, Shadowbane, Everquest, Dark Age of Camelot, ArcheAge and World Of Warcraft. All providing a home base for members to enjoy gaming together in a new experience and sometimes with different forms all together... all bound thru HONOR!!!
www.TheHonorEmpire.org

View this newsletter in your browser

IDLIFE