Greetings from The Honor Empire! Here's what we have for you in our 3rd newsletter:
Gates open at Honor Hold!
Shroud of the Avatar on sale until Mon Jan 2 at 2PM EST
Discord Voice/Chat Server
Star Wars Galaxy of Heroes
Calling all Leaders and Officers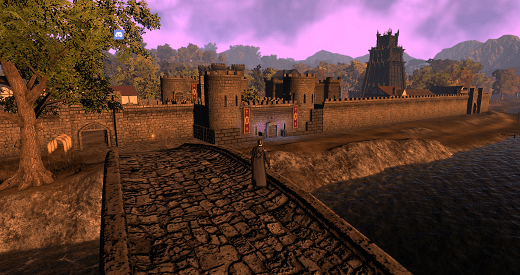 Gates open at Honor Hold!
Attention ex Ultima Online Players PGoH of Catskills... within the game engine of Shroud of the Avatar the Evil Eye Tavern is building a memorial to the PGoH players that will be locked and sealed once the game engine goes live later in this year. We have been asked to seek out as many of the PGoH players of the past and ask them to participate in the memorial display.

The SotA PVP/Dueling system allows a random "trophy" to be awarded for a victory in battle... a jawbone, hand or Skull of the fallen. The historical guilds are displaying the skulls (which hold the name of the character) at the Evil Eye Tavern. These will be on display with the development teams (Richard Garriott-Lord British and Darkstarr-Lord Blackthorn) as well as other historical guild members that were a significant part of the UO engine and are integral to the SotA engine.

If you have access please contact Borg Stonewall, Balandar or Schneider DragonFang in game or on the forums to coordinate getting your characters skull into the memorial of PGoH, Ultima Online Catskills. If you do not have access yet to Shroud of the Avatar --> STEAM has it on sale currently for 20 dollars!

Join us in the next evolution of the original Ultima Online development team. Our Guild Town of HONOR HOLD* awaits you....plenty of housing locations reserved for The Honor Empire members.

Read more about Honor Hold or comment here.

*HONOR HOLD is a player owned town that Borg purchased for the guild.
Discord Voice/Chat Server
We have our Discord server setup! It's similar to Teamspeak, but has chat channel history (similar to IRC chats) and is far more feature rich. We will continue hosting teamspeak. Click here to join our discord server.
Star Wars Galaxy of Heroes
A number of heroes have stepped up to support the empire "one credit at a time". The Imperial Trade Consortium (our old namesake from SWG) is active in this mobile game. If you would like to join our group, reply to this forum thread with your player ID.
Calling all Leaders and Officers!
If you are a guild leader or officer of any THE guilds, please contact Balandar or submit a ticket to have your permissions reset on the forums, teamspeak, and Discord.
Established on October 11th 1997, The Purple Guardians of Honor (PGoH) became the Protectors of Trinsic, the city of HONOR, within the Catskills shard of Ultima Online by Richard Garriott's OSI team. The membership grew outward across multiple game engines as the MMORPG genre exploded across the internet; establishing itself in Star Wars Galaxies and The Old Republic, Shadowbane, Everquest, Dark Age of Camelot, ArcheAge and World Of Warcraft. All providing a home base for members to enjoy gaming together in a new experience and sometimes with different forms all together... all bound thru HONOR!!!
www.TheHonorEmpire.org

View this newsletter in your browser