Greetings from The Honor Empire! Here's what we have for you in this newsletter:
Discord Voice/Chat Server
WoW Expansion - Legion
Star Wars Galaxy of Heroes
Ultima Online - Meet the Devs!
Shroud of the Avatar Final Wipe!! - July 28th
Website Upgrade
Calling all Leaders and Officers
Discord Voice/Chat Server
We have our Discord server setup! It's similar to Teamspeak, but has chat channel history (similar to IRC chats) and is far more feature rich. We will continue hosting teamspeak. Click here to join our discord server.
World of Warcraft - Legion Expansion
On 08.30.16 Kingdoms Will Burn with the new World of Warcraft expansion, Legion! Join Clan Skullcrusher on Argent Dawn. Message Verissi, Smedlock or Tawahne in game, or send a message to Battletag: crymsonrage#1375.
Star Wars Galaxy of Heroes
A number of heroes have stepped up to support the empire "one credit at a time". The Imperial Trade Consortium (our old namesake from SWG) is active in this mobile game. If you would like to join our group, reply to this forum thread with your player ID.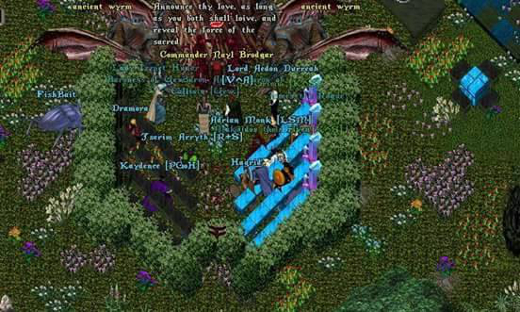 Ultima Online - Meet the Devs!
Join your fellow Guardians from PGoH on Catskills 07.25.16 7pm EDT to meet the DEVS! The location for this illustrious event is at King Blackthorn's Castle, Trammel. Catskills has become the most active of the roleplaying communities in UO and has experienced a few surges of activity within the past few years, both from returning players and those drawn to it from other shards. The PGoH settlement of Olympus still stands in the same place north of Trinsic with Castle Olympus as its stronghold. Our numbers have of course dwindled greatly over the years during the exodus to newer games, but a few of us remain with heavy roleplay as a focus. The Guardians are still recognized as the protectors of Trinsic by the game's Event Moderators, and the shard has a number of roleplayers who are active most nights. Anyone returning to the game to check in can contact myself (Piper/Blair) or Callista (Heather), and I am sure either of us would be happy to show you around. Strength and Honor!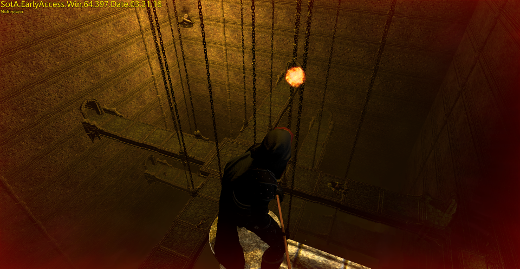 Shroud of The Avatar Final Wipe!!
SoTA Final Wipe and Early Access begins next week, July 28th! The world will now be persistent. Final release (all story content) expected at the end of the year (no additional wipes).

New and Old souls are sought to join The Honor Empire to stand up to defend HONOR HOLD* and support its garrison as it is called upon against the dark forces of the realm. Housing is a limited commodity in SoTA, including lots in Honor Hold. Please let us know if you would like to reserve a spot in Honor Hold. For lot selection groups, please see this post.

15% credit bonus until August 22, 2016

From the SoTA Dev Team: "If you were thinking of purchasing (or upgrading) a pledge or Player Owned Town before they expire then now's a great time to do it! For all new purchases (including pledges, pledge upgrades, add-on items, player owned towns, player owned town upgrades, Make a Difference items, and service vouchers) between 12:00 am CDT June 24, 2016 and Midnight CDT (5:00 UTC) August 22, 2016, we'll add an additional 15% bonus to your Store Credit!"

The Summer Telethon of the Avatar Part 1

From the SoTA Dev Team: "Avatars! Are you ready to participate in the biggest event to hit Novia since the great cataclysm?

Like no other world-ending event in the history of gaming, the first part of The Summer Telethon of the Avatar event is nearly upon us! For 12 hours, starting at Noon (12 PM CDT) until Midnight on July 27th, we will be celebrating the lead up to the Final Player Data Wipe; where persistence officially begins in our game and housing lot selection begins in earnest."

Join Us

Our goal is simply to provide a home for our past, present and future friends that they can enjoy the SHROUD OF THE AVATAR Game experience free of drama-lamas in a mature guild of gamers. Would you like to join us?

*HONOR HOLD is a player owned town that Borg purchased for the guild.
Calling all Leaders and Officers!
If you are a guild leader or officer of any THE guilds, please contact Balandar or submit a ticket to have your permissions reset on the forums, teamspeak, and Discord.
Established on October 11th 1997, The Purple Guardians of Honor (PGoH) became the Protectors of Trinsic, the city of HONOR, within the Catskills shard of Ultima Online by Richard Garriott's OSI team. The membership grew outward across multiple game engines as the MMORPG genre exploded across the internet; establishing itself in Star Wars Galaxies and The Old Republic, Shadowbane, Everquest, Dark Age of Camelot, ArcheAge and World Of Warcraft. All providing a home base for members to enjoy gaming together in a new experience and sometimes with different forms all together... all bound thru HONOR!!!
www.TheHonorEmpire.org

View this newsletter in your browser