We have some exciting news for you! First, welcome to our new newsletter! We'll periodically send updates on the happenings of The Honor Empire using this new template. Second, we have recently completed a significant overhaul to The Honor Empire's website, please stop by and say Hello. And lastly, The Honor Empire will be entering into the new MMO, Shroud of The Avatar! (SoTA*) - Richard Garriot's spiritual successor to the Ultima series. Final Wipe and Early Access begins on July 28th. See below for details.
Calling all Leaders and Officers!
If you are a guild leader or officer of any THE guilds, please contact Balandar or submit a ticket to have your permissions reset on the forums and teamspeak. Due to the significant website migration changes most permissions were not migrated.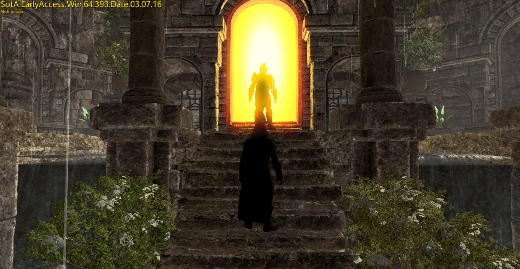 Shroud of The Avatar
Established on October 11th 1997, The Purple Guardians of Honor (PGoH) became the Protectors of Trinsic, the city of HONOR, within the Catskills shard of Ultima Online by Richard Garriott's OSI team.

The membership grew outward across multiple game engines as the MMORPG genre exploded across the internet; establishing itself in Star Wars Galaxies and The Old Republic, Shadowbane, Everquest, Dark Age of Camelot, ArcheAge and World Of Warcraft.

All providing a home base for members to enjoy gaming together in a new experience and sometimes with different forms all together... all bound thru HONOR!!!

Now... here, today the immortal souls of these great past champions of HONOR are called upon again as the rally call from horns and war drums resonate thru the many universes and break upon their doors. Who will answer this call sent forth from Lord British and Lord Darkstarr? They have again used their powers of creation to open a new world in need of souls daring and bold enough to face the unknown with HONOR!!!

New and Old souls are sought to join The Honor Empire to stand up to defend HONOR HOLD** and support its garrison as it is called upon against the dark forces of the realm. Artisans, Tradespeople, Spell-casters and Adventurer souls are all welcome as well as those that would stand in the garrison. We have lots ready for your home construction as well as "realm" roles within HONOR HOLD** that require great commitments and ability (Role-playing).

Our goal is simply to provide a home for our past, present and future friends that they can enjoy the SHROUD OF THE AVATAR Game experience free of drama-lamas in a mature guild of gamers. Would you like to join us?

*SoTA Final Wipe and Early Access begins on July 28th at which point the world will be persistant (forever) with final release (all story content) expected at the end of the year (no additional wipes).

**HONOR HOLD is a player owned town that Borg purchased for the guild - yes he spent hundreds of dollars for The Honor Empire!
View this newsletter in your browser